tour leader / 2013
10 days group tour to Brisbane and Gold Coast to feel and touch Australia inclusive society. I was the tour leader. 26 members are include 3 wheelchair, 1 blind, 1 hemiplegia, 1 interectual disability and 11 university students.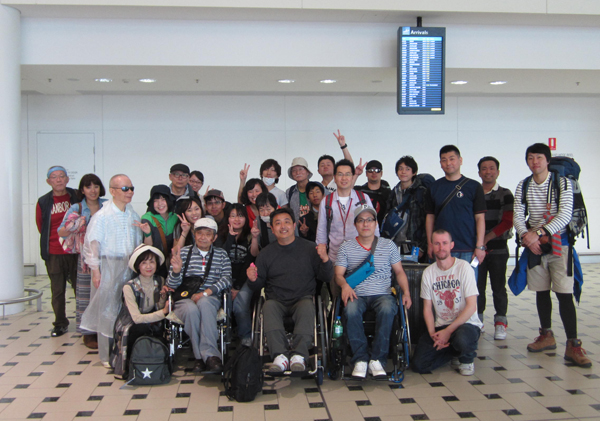 Koala and Kangaroo in Lonepine Koala Sanctuary. It was rainy. Many hills in the park. Tough for wheelchair users.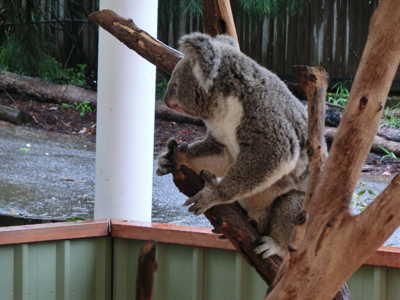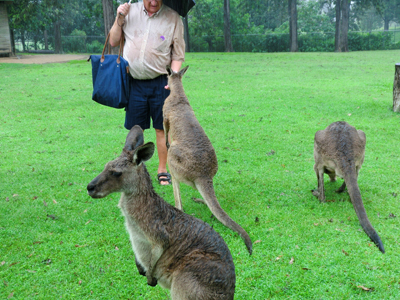 Rainy again in Lamington National park. Tree top walk of O'Reilly is perfect wheelchair access... About 1 km go and back. Many colorful birds flied to us and stopped on my head.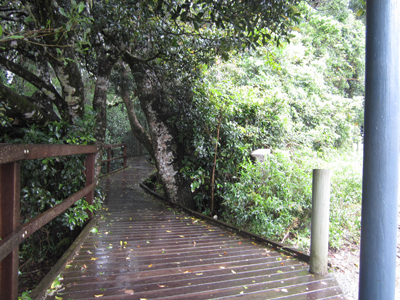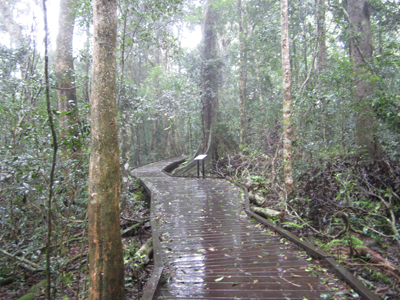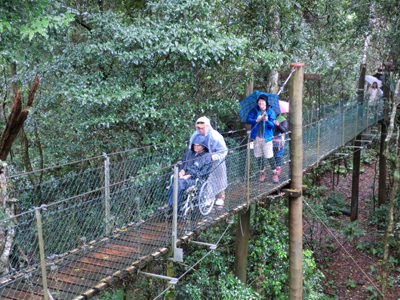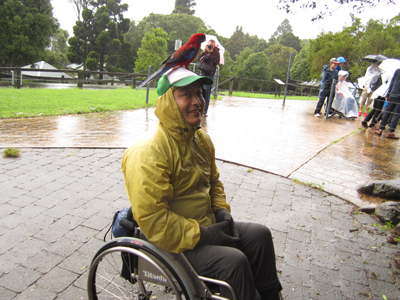 Wheelchair rugby team in Brisbane. Australia national team got a gold medal 2012 London Paralympics.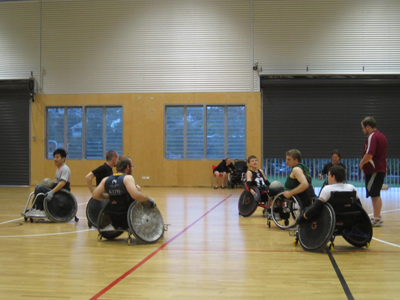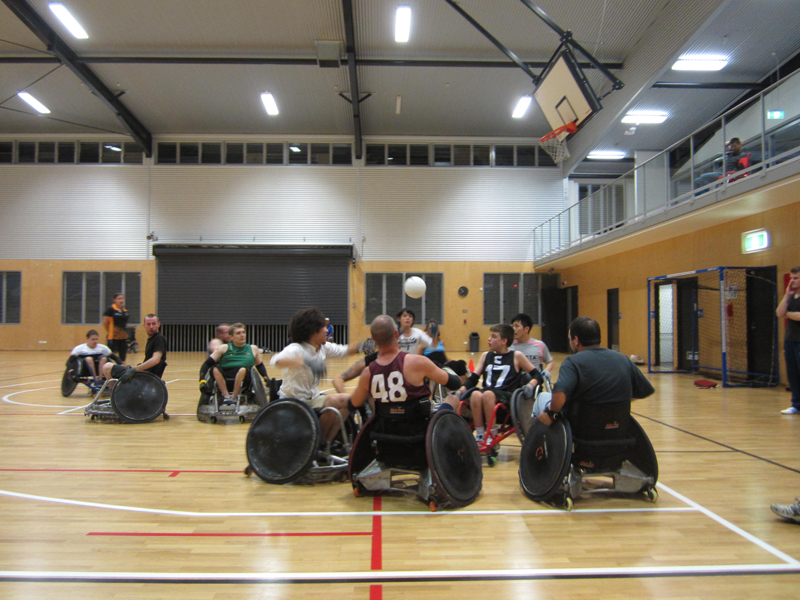 Brisbane city view from Kusa mountain .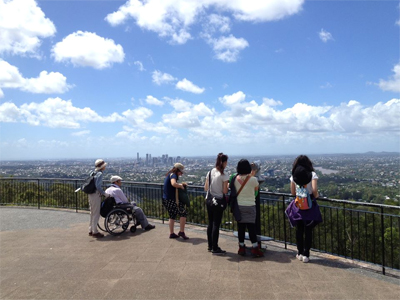 Brisbane metro was almost wheelchair accessible. Many stations had a lift or ramp. Large wheelchair spaces in the trains.
Non step between platform and trains in the biggest railway station, Roma station.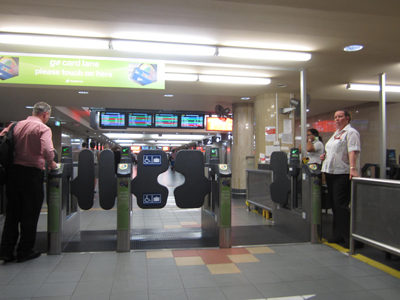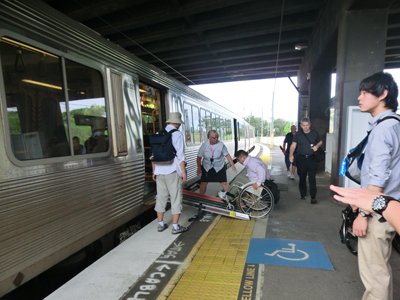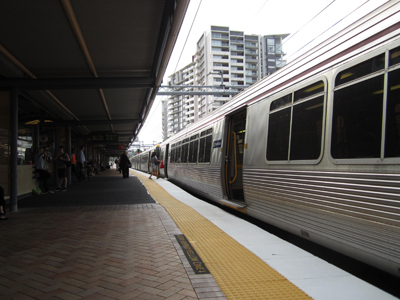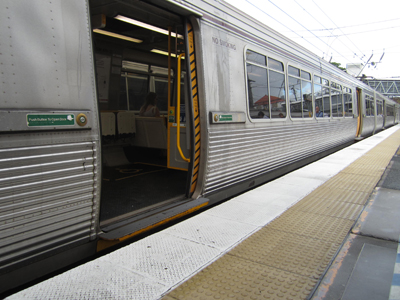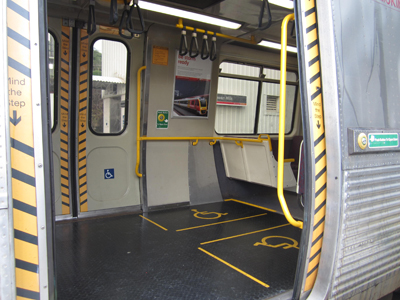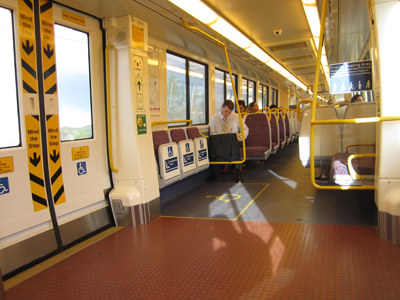 City buses are also wheelchair accessible.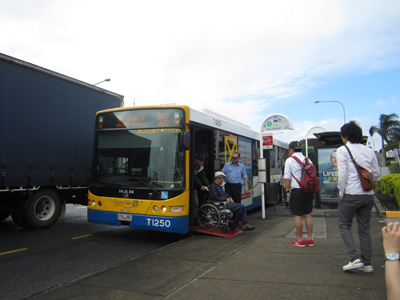 Assistive priducts center. We saw many goods.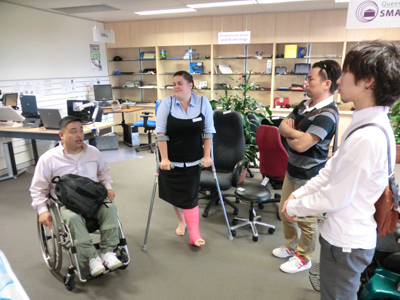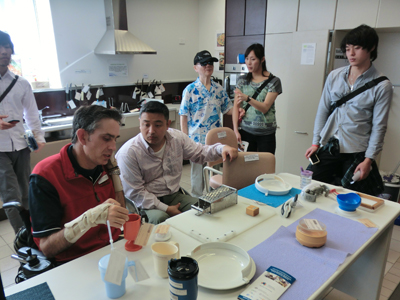 Art center for disabled. One of official study.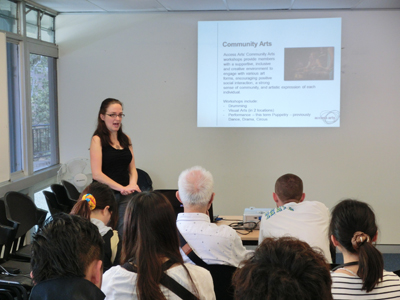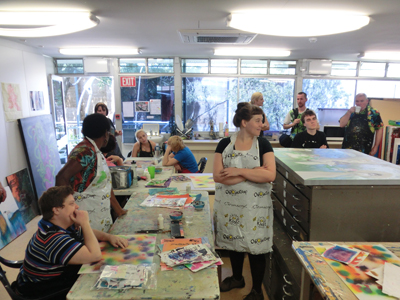 Free time. Some members went to Movie World in Gold Coast. The facility was very wheelchair accessible and everybody can access all the ride, but there were regulation of using. For example, I could not ride many attraction because of evacuation security. I could enjoy only Superman ride. It was fantastic. Not many shows in the park. I think many wheelchair users are not happy here.
Entrance fee was 89 AUD (=90US$). Half price for disabled. It cost much compared than Disney Land and Universal Studio.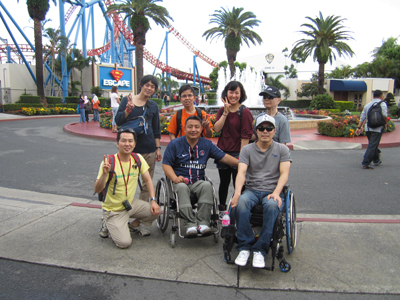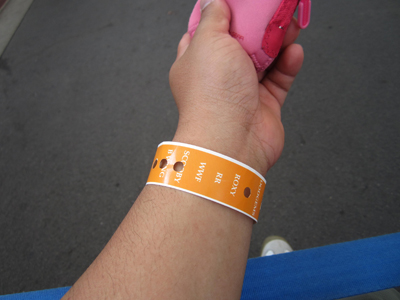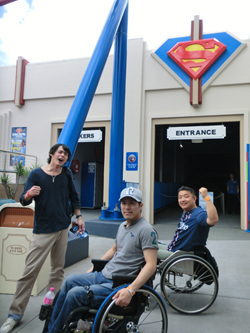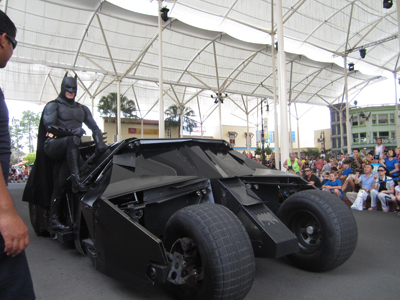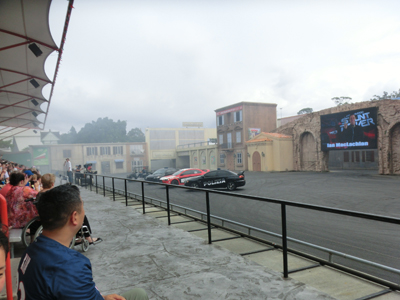 Gold Coast beach. High wave and sand. It is difficult to swim. Only tough suffers in the sea. Just enjoy walking along the beach.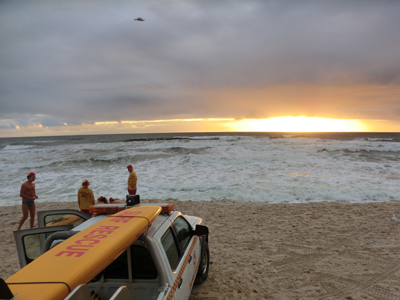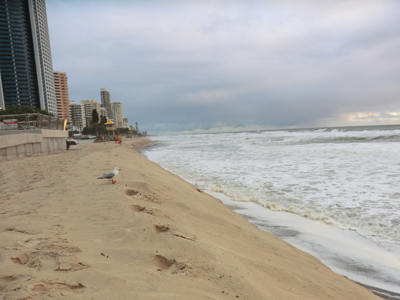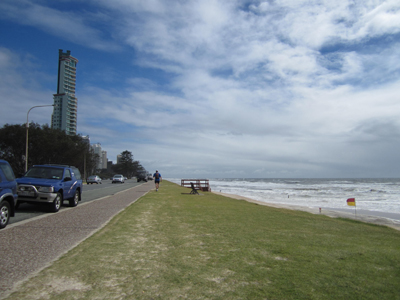 ---
alone / 2008
I visited Australia to see the soccer match Asian Champions League Final. My favorite Japanese team "Gamba Osaka" became the Asian club team champion in 2008.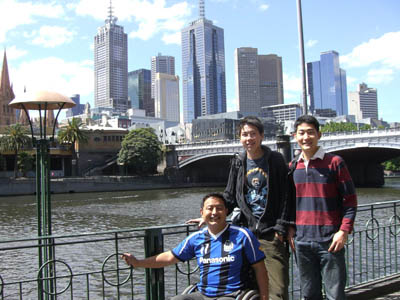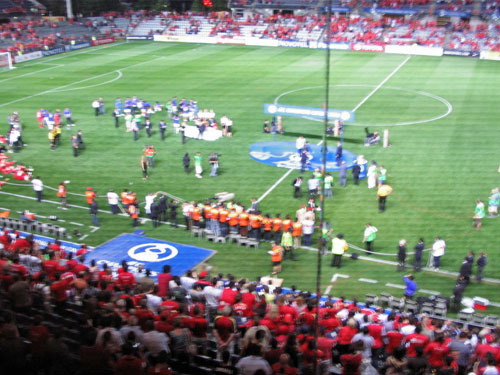 This is Sydney railway map. Wheelchair marks are so kind for me. Easy to find which stations are accessible or not.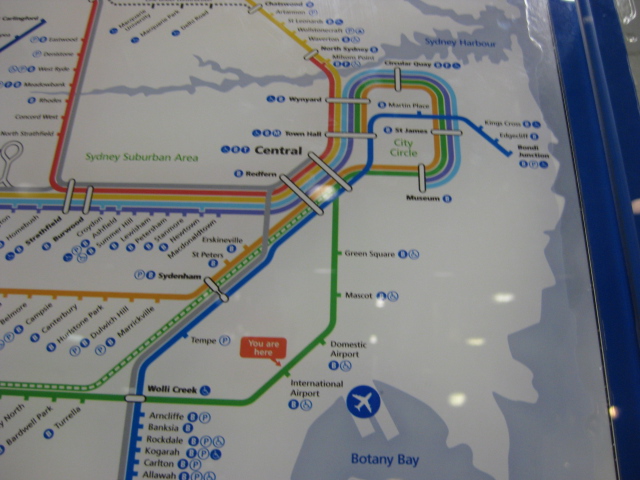 Train from airport to city. Using trains means save the money. If we use taxi, it costs a lot.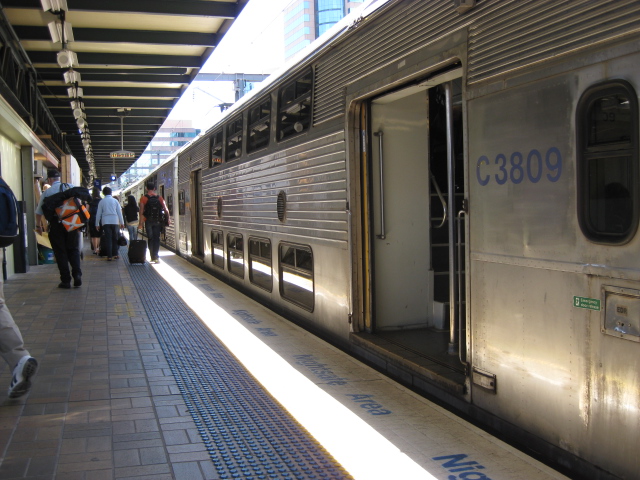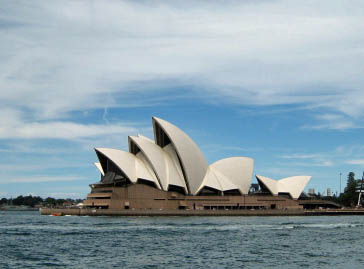 Pedestrian crossing in city central are kind for walkers. Cars must slow down on it.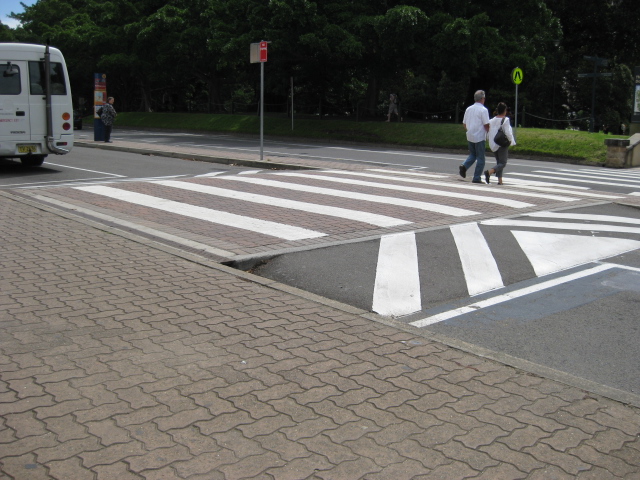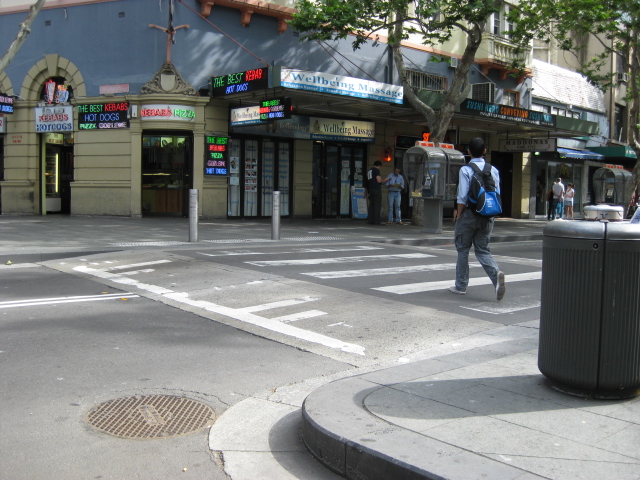 I happened to see a taxi with a ramp.