with friends / 2009
100th visited country is the Arctic circle " Greenland " belong to Denmark. October is not special cold, but -10 -20 Celsius. Snow and Ice world. To travel alone is difficult because of snow, so my friends elder couple traveled together.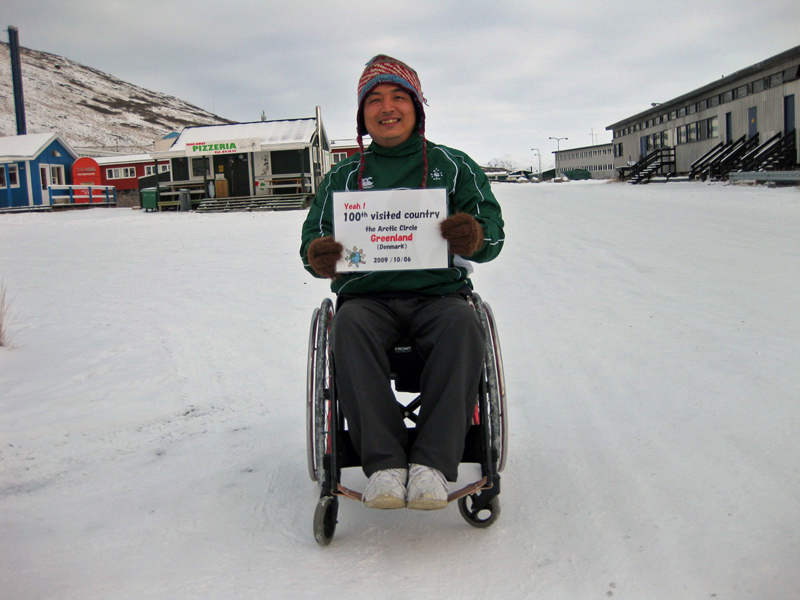 The destination is Kangerlussuaq. The hub airport in Greenland, ex USA army air base. The lounge of airport is small.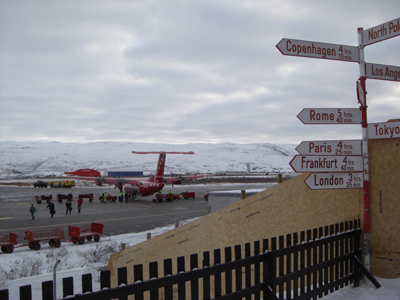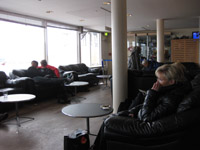 Only 550 people live here. Small town. A shuttle bus goes around town.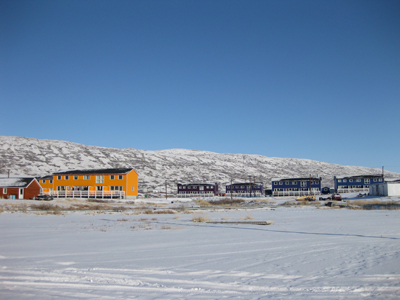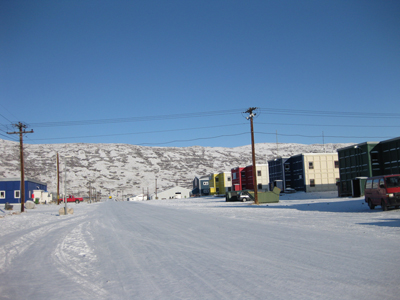 The most enjoyable experience was going to Ice Cap, 660 meter high place in front of glacier land by a big truck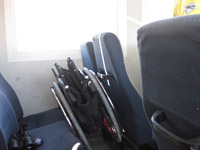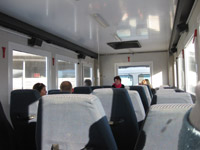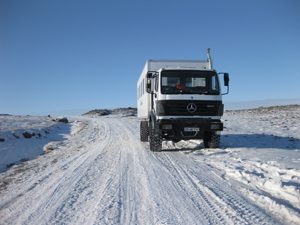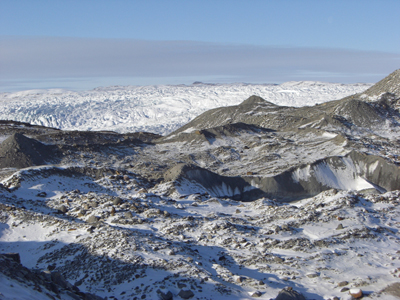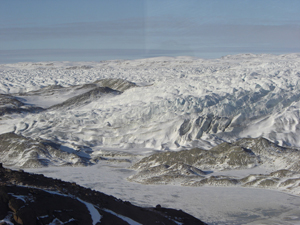 On the way, some wild animal can be seen. Musk ox and reindeer.
Great view. Ice world. Special place on the earth without human being.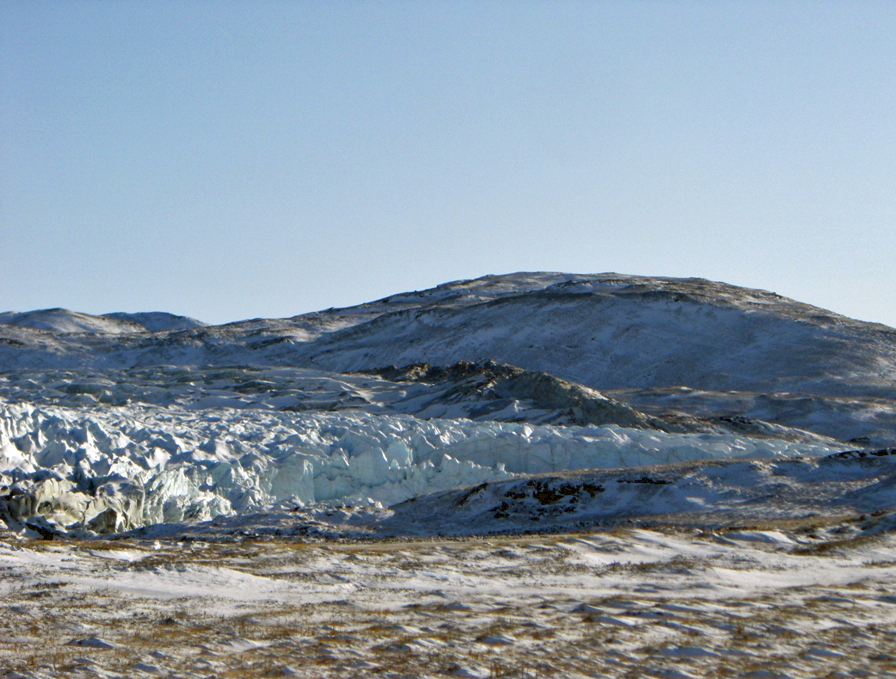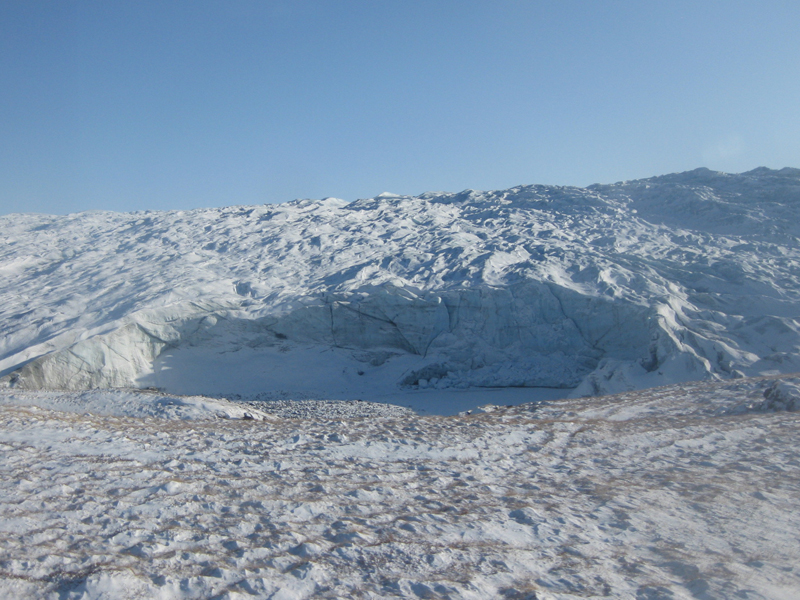 The end of the road, 660 meter high. Tourist climbed up a hill and reach near glacier. I waited for a while and moved around.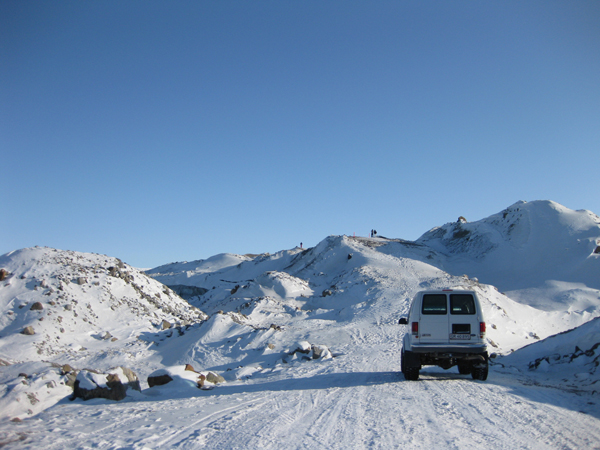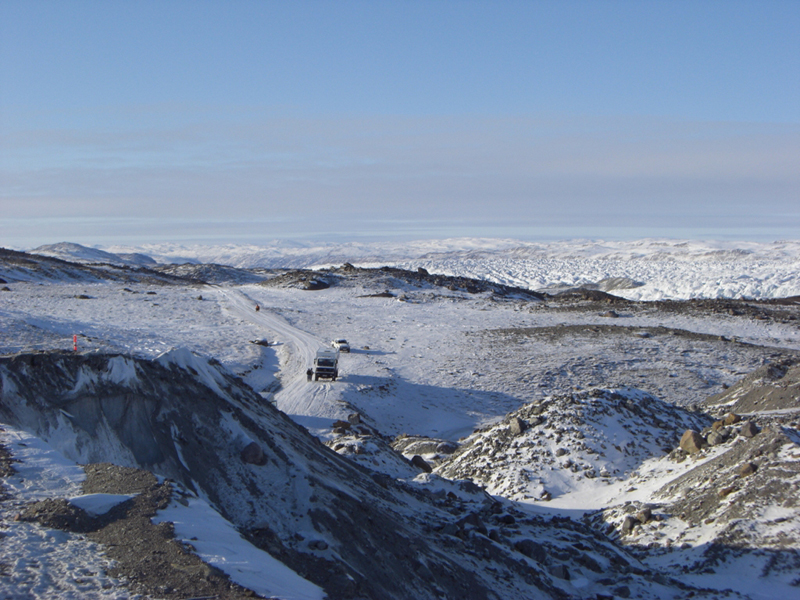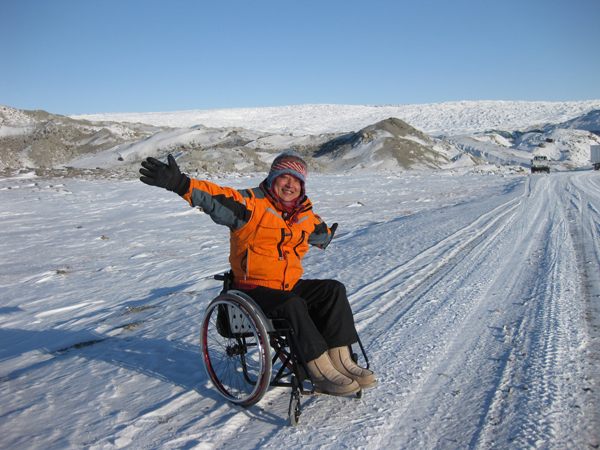 Tour mate. Right, a beard man is a driver.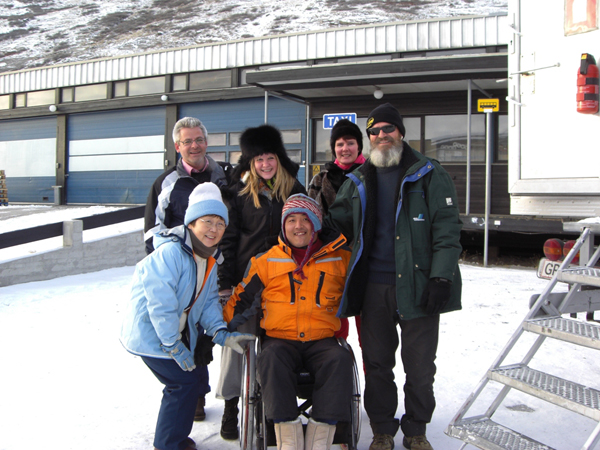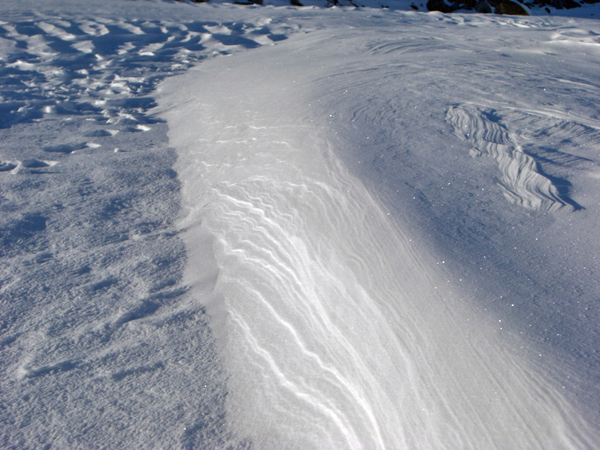 At night, we tried to see Northern Light, Aurora. But so cold. It was so difficult to take a photo. Left : my friends. They are so nice Japanese elder couple.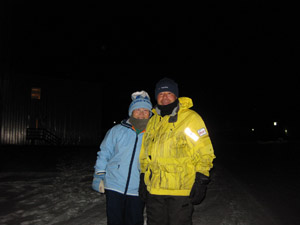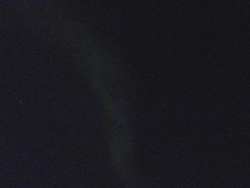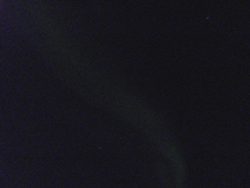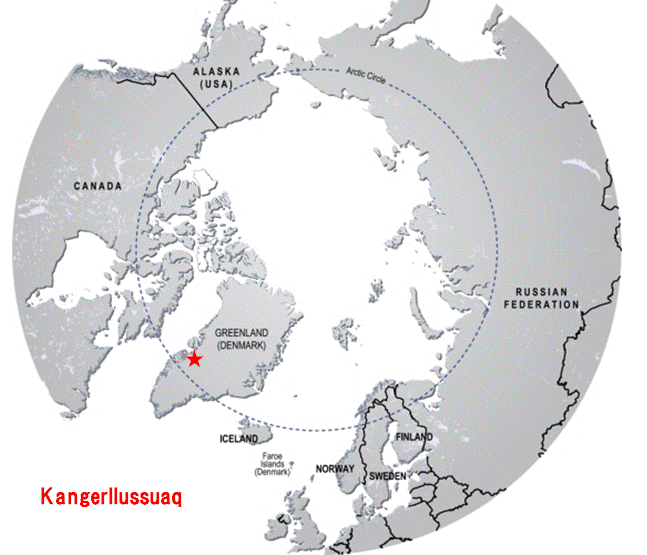 Copenhagen. One of the highest cost city for tourist. Hotel, food, entrance fee, everything high price. It killed us. But transportation is excellent. Some non step train coach and new Metro. Of course, all the bus are wheelchair accessible.